LIB TECH COLD BREW C2 2022
LIB TECH COLD BREW C2 2022
17381
505 353 $
Store Availability
Store Availability

View on map
Kyiv
X-PARK, Муромець Парк
(095) 100-01-04

View on map
Lviv
Джерельна 18
(067) 107-75-85

View on map
Kharkiv
вул. Культури 23
(057) 705-09-07, (095) 100-01-03
Size table / Characteristics
Are you planning to improve your off-piste skills this season? Cold Brew by Lib Tech will be your best friend in achieving this goal. Stable and fast, with a directional geometry, this board will go down powerfully in wide, controlled arcs. Hybrid C2 camber that makes the board great in deep snow and on trails, grippy Magne-Traction to keep you on the hard slope, strong yet lightweight core, wear resistant ABS elastomer nose and tail and low fluorine base. This projectile is literally ideal for freeriding, and even pleasantly surprises with the ratio of technology and price.
Features:
Hardness: 5-6.5 out of 10
Destination: All Mountain/Freeride

Directional Geometry: A classic snowboard shape with a longer nose than tail. This design allows the board to float in deep snow conditions and maintain excellent stability on the track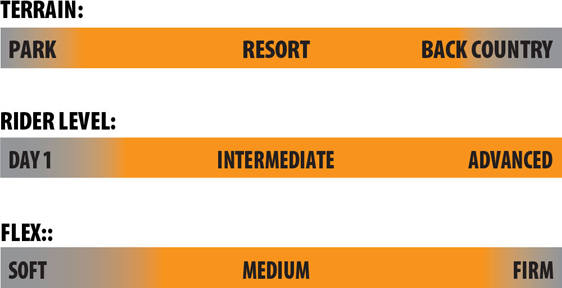 C2 Camber: A mixture of rocker and camber, pronounced rocker between the binding zones with aggressive camber in the tail and nose of the board. Thanks to this design, the board performs well in deep snow and is balanced and stable at high speeds

Magne-Traction is 7 strategically placed smooth ridges on the line of both lateral radii. They protrude the most in the binding area, where the center of gravity is located, which adds control and power exactly where they are needed most. The rest of the lugs are smaller and not as aggressive: providing control without detracting from your freestyle freedom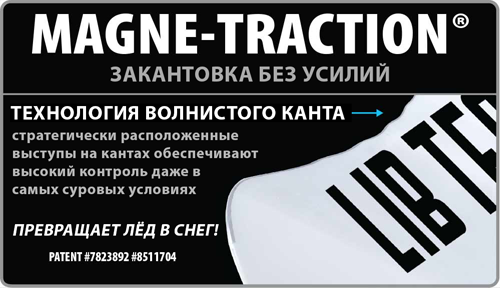 Core construction - Original Power Construction - lightweight, sustainable and durable aspen and paulownia core construction and combined braid for a stable ride.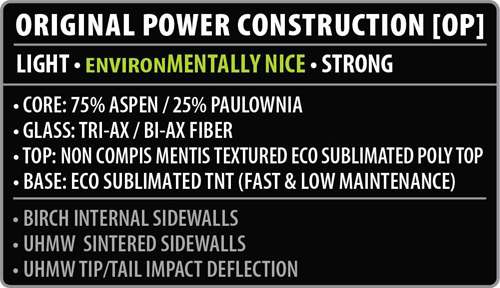 Head: 75% Aspen / 25% Paulownia.
Tri-Ax / Bi-Ax composite fiberglass: Tri-Ax fiber is stacked in succession at 45° 45° 90° angles which gives excellent torsional stiffness and the Bi-Ax fiber is laid at 0° 90° angles for greater flexibility and responsiveness
Sustainable lid top layer: Eco Sublimated Poly Top.
Eco Sublimated TNT base: A fast base with low fluorine content and therefore more environmentally friendly.
Birch Internal Sidewalls - Birch Internal Sidewalls, laid at a 90? angle, provide excellent power transfer to the edges.
UHMW Sintered Sidewalls - ABS elastomer sidewalls protect the core from moisture.
UHMW Tip/Tail Impact Deflection - The toughest ABS elastomer in the nose and tail provides excellent responsiveness, strength and vibration damping.
Handmade in the USA